WIND MILLS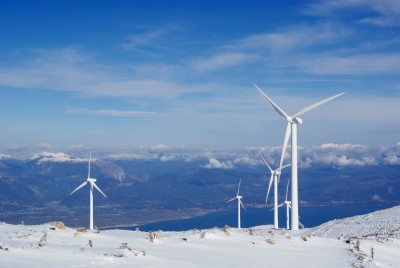 ICEFREE wind mills provides a long-term protection against snow and ice deposit on all wind turbine elements.
By sealing the wind mill equipment with an ICEFREE solution transparent film, ice can no longer accumulate in worrisome amounts for the electricity production.
"There is ice on the turbine blades and they have to be stopped. Otherwise the turbine gets decentered which leads to lower efficiency throughout the equipment life. Wait for it to warm and you will see they will be productive again" Ionel David, consultant for the Romanian Wind Energy Association.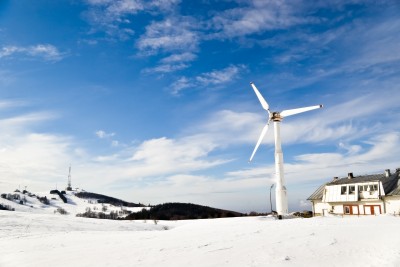 How can we avoid this loss?
With small implementation costs, the ICEFREE team gives you the solution to enjoy winter without thinking about low production, wrong measurements, mechanical and electric flaws due to the ice.
In February 2012, the wind energy production registered only 51 MW, which is only 0,5% of the National Energy System power at that time, although the total installed output exceeds 1.000 MW. Wind turbines have been stopped because of the ice.
Use the ICEFREE ice protection solutions and enjoy maximizing your investments!
How it works?

ICEFREE wind mills provides a "Sol-Gel Technology" coating known under its chemical name of Nanotechnology.

The ICEFREE special properties make the contamination particles such as water or ice not to stick to underlayers or/and allow easy removal by the centrifugal force.

Main Characteristics

Special ice protection properties reunited for the first time in a single ICEFREE wind mills service:

Protection against ice and snow deposit on the turbine blades, rotor and wind measuring instruments
Anti-adhesion of polluting or toxic and corrosive substances which may affect the wind mills
Ice protection layer highly resistant to scratching or damaging
Anti-corrosion
Non - toxic
Anti-grafitti protection

Benefits

When vibrations and blade loads disrupt the turbine operation and control systems, INCEFREE wind mills reduces up to 30% the operation costs due to winter low maintenance requirements.
Increases the electricity production by 70% during winter months, when the wind speed is maximum and productivity is low because of the ice deposit making the turbine blades heavier.
Reduces to zero the ice fall risk.
Good development of turbine Guarantee contracts
Extends the life of turbine elements which are easily damaged because of the ice
Saves time, money and logistics

Images