TRAINS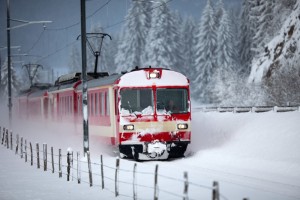 The ICEFREE trains service is the only ice protection solution, cheap and efficient which once implemented prevents ice deposit on the train surface.
By sealing the train with an ICEFREE solution transparent film, ice can no longer accumulate in worrisome amounts for traffic.
During winter, the railway transport service is severely affected by constant and recurring issues created by ice deposit.
Ice accumulation takes place mainly in the bogies and carriages of locomotives leading to the train blocking.
Ice deposit on the brake disks affects the stopping speed and the travelling speed leading to hundreds of minutes of delay and in unfortunate cases also to severe accidents.
By using our services you can have the certainty of a safe railway transport during winter.
Use the ICEFREE ice protection services and enjoy maximizing your investments!
How it works?

ICEFREE trains provides a "Sol-Gel Technology" coating known under its chemical name of Nanotechnology.

The ICEFREE trains special properties make the contamination particles such as water or ice not to stick to underlayers and/or allow them to be removed easily by wind or by its own weight.

Main characteristics

Special ice protection properties, reunited for the first time in a single ICEFREE trains service:

Protection against ice and snow deposit on the train surface and structure
Anti-adhesion of polluting or toxic and corrosive substances
Ice protection layer highly resistant to scratching or damaging
Anti-corrosion
Non - toxic
Anti-grafitti protection

Benefits

ICEFREE trains reduces operation costs and extends the life of trains and railway equipment
Reduces the accidents due to ice accumulations on train surfaces
No more train delayed arrivals due to ice deposits
Improves the image of the railway transport quality during winter
Anti-grafitti protection

Images