AERONAUTICS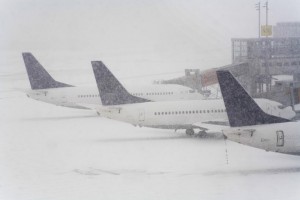 ICEFREE aeronautics was successfully tested together with BOEING Company as an aircraft ice deposit protection service.
By sealing the airplane with an ICEFREE solution transparent film, ice can no longer accumulate in worrisome amounts for air traffic.
According to tests the fuel used by airplanes during a single flight was reduced up to 18% by the simple removal of ice from the aircraft coating. The maintenance logistics for the airplanes which benefited from the ICEFREE aeronautics service was reduced to a minimum and therefore its costs returned as airline profit.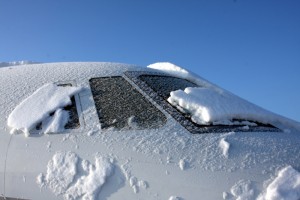 Ice and snow deposited on airplanes during high altitude flights or in winter lead to high economic and logistical disadvantages.
Aircrafts need permanent ice cleaning and equipment checking. Engine blades are damaged during operation due to the ice blocks detached from the airplane and entering the engine.
Use the ICEFREE ice protection services and enjoy maximizing your investments!
How it works?

ICEFREE aeronautics provides a "Sol-Gel Technology" coating known under its chemical name of Nanotechnology.

The ICEFREE aeronautics special properties make the contamination particles such as water or ice not to stick to underlayers or/and allow easy removal by wind or by its own weight.

Main Characteristics

Special ice protection properties reunited for the first time in a single ICEFREE aeronautics service:

Protection against ice and snow deposit on airplane structures
Anti-adhesion of polluting or toxic and corrosive substances
Ice protection layer highly resistant to scratching or damaging
Anti-corrosion
Non - toxic
Anti-grafitti protection

Benefits

ICEFREE aeronautics offers a maximum safety flight for aircraft passengers and equipment
Very low implementation costs compared to periodical airplane maintenance costs
Reduces the operation costs and increases the airplane life
Eliminates the airplane crash risk due to massive ice deposits during storms
Saves time, money and logistics

Images